Part 2 of a 2-Part Series – Missed Part 1?
One slip and fall claim on your strata property this winter and your strata insurance premiums may skyrocket.
In Part 1 of this series, we got you up to date on the dire situation that strata buildings in Metro Vancouver are facing regarding significant insurance premium increases. The current market we live in and the increase in natural catastrophic events are just some factors that are causing these increases; unfortunately, there is nothing we can do about these factors that are beyond our control. 
However, there are some things that can be done to mitigate the risk of your strata building being hit with unreasonably large insurance premiums and deductibles or, worse, not being able to obtain insurance at all. In fact, 100 BC condo buildings contacted the Condominium Home Owners Association of B.C. in the month of January of 2020 regarding massive insurance increases or the inability to obtain insurance.  
Mitigating Risks to Help Maintain Lower Strata Insurance Premiums
It is being said that all strata buildings should expect a spike in their insurance premium. However, how large that spike is can be lessened if proactive steps are taken. The Insurance Brokers Association of B.C. (IBABC) created a list of things that Strata Councils in British Columbia should do that will help them avoid astronomical increases that have been seen in the Lower Mainland recently. However, they failed to specifically mention another high-risk industry that is feeling the hit of insurance rate hikes that could directly put strata buildings at even further risk: the snow and ice removal industry.
Snow Removal: A High-Risk Industry That Can Affect Strata Buildings and Their Insurance
Not all snow removal companies are created equal. Just as strata properties have been deemed a high-risk industry to insure, unfortunately, so has the snow removal business. Many snow removal companies are being hit with high insurance premiums and deductibles, so high in fact that some are closing shop while others choose not to be insured at all.
Strata Building + Slip and Fall Lawsuit = Higher Insurance Premium
Snow Queen has been in the snow removal business in Metro Vancouver since 2007; we see the risks the industry brings. We want to bring awareness of how strata buildings can mitigate their risk of slip and fall claims and avoid becoming a victim to not only a lawsuit but a large insurance premium increase. 
Snow Queen's Industry Forward Actions = Confidence and Risk Mitigation
When searching for a snow removal contractor, you need to ask the potential contractor the following questions:
Are you fully insured?
How do you know when our property is at risk for freezing rain?
In the event of a slip and fall lawsuit, what evidence can you provide to show there was no negligence on the part of the strata building?
What are the answers that you should look for? Snow Queen can shed some light on this to help you better navigate the task of finding a reputable snow and ice removal company. Having a reliable company in your corner will help you mitigate risks that come with snow and ice removal; this is one important component in your strategic plan to avoid an increase in your strata insurance premium.
Snow Queen is fully insured. With snow removal deemed a high-risk industry, many snow removal companies are unable to obtain insurance. For example, many companies in the landscape industry who do snow removal in the winter are not informing their insurance providers that they provide winter services. Assuming that their general liability insurance for their landscape business will cover this additional service. Unfortunately, that type of insurance will not cover slip and fall incidents. If your snow removal company is not insured and there is a slip and fall claim, liability would then fall to the strata building; a triggered claim on the strata's insurance will increase the risk of being faced with a hefty insurance premium increase. Therefore, it is extremely important for your snow removal contractor to be properly insured.
Forecast: Decrease in Supply of Snow Removal Companies While Demand Increases
With snow removal companies being threatened to close shop due to their inability to obtain affordable insurance, supply of reputable snow removal companies is expected to decrease. With approximately 2.7 million residents in Metro Vancouver and about half living in strata-titled properties, the demand to align with a reputable snow removal company will increase as awareness of how making bad snow removal decisions could significantly impact strata insurance premiums.
Contact us to discuss why Snow Queen is the correct choice for your properties' winter services.
Credit: Tamara Elias – www.sidekickdc.com

Part 1 of a 2-Part Series
A 3-year old, 181-unit strata complex in the Metro Vancouver area
had their insurance premium increase
282%.

Are you a condo owner in Metro Vancouver? Or maybe a property manager of a condo building? Did you know that strata insurance rates are rising? And not just rising but
RISING!
Countless headlines have hit the news recently:
"BC Condo Owners Brace for Sticker Shock", "BC Strata's Plea After Insurance Bill with 780% Hike"
There are over 30,000 strata corporations in British Columbia and although a 780% increase is an extreme case, Tony Gioventu from the Condominium Home Owners Association of British Columbia states that increases of 50-300% are being seen, along with deductible increases. Gioventu expects these increases to continue through 2020.
Why are Strata Insurance Premiums Increasing?
The Insurance Brokers Association of BC indicates that there are a few reasons why strata insurance premiums are increasing in British Columbia:
Rebuild Costs
– The cost to rebuild a strata building is much higher today than it was a few years ago. It is now more expensive to cover the rebuild cost, causing higher insurance premiums and deductibles.
Suppressed Premiums
– Insurance premiums follow market trends. When there was a high growth in the condo market, this caused high competition and normal premium rates were suppressed. Now, the market is changing, along with the premiums.
An increase in catastrophic events
– A catastrophic event will cause losses of more than $25 million dollars and these events are increasing worldwide. In Canada alone, there was a 60% increase from 2017 to 2018 of underwriting losses from natural catastrophic events, amounting to approximately $2 billion dollars, according to the Insurance Bureau of Canada. This is one of the main reasons for the premium increases seen nationwide. Insurance companies rely on reinsurance companies to maintain reserves for catastrophic losses; this helps keep premiums lower but when catastrophic events happen worldwide, that will affect local insurance premiums. And catastrophic events are on the rise so many smaller insurance companies are choosing to not insure strata building properties. This in turn, means less options for strata corporations and increased premiums due to the decrease of competition in the industry.
Claims History –
In addition to the market, catastrophic events and the overall risk of
this sector, each strata building's actions will also affect what their insurance premiums will be. Is your strata building keeping up-to-date on maintenance requirements? What bylaws do they have in place to mitigate insurance claims? How many claims have been made on the strata insurance policy? Is your strata hiring reliable, insured contractors?
How Does Strata Insurance Increases Affect Me?
An increase in an insurance premium will somehow need to be covered. This may result in all condo owners footing the bill for a portion of it. It may also result in an increase in your own personal property insurance because you have a higher deductible portion to cover now. Worst case scenario, it could be a personal financial disaster, depending on your situation.
One Slip-And-Fall Claim Can Affect Your Strata Insurance Situation
You may have read recent articles about what to do if your strata building has received a significant increase in its insurance premium and/or deductible. But what if you have not received an increase yet?
You want to be proactive and not reactive.
Don't be a strata building that waits for something to happen and then reacts or you may end up being one of those strata buildings that are currently in the news. Did you know that one slip and fall injury on your property can affect your premium going forward?
Just one slip and fall claim
. Metro Vancouver's mid-January snowstorm had strata properties struggling mid-snowstorm to find available snow removal companies to keep their properties cleared and safe. Not being prepared may have thrown some of these strata buildings in harm's way of being hit with a significant insurance premium increase.
What Can Strata's Do to Mitigate Risk?
What can you do to make sure that your strata building is doing their due diligence in keeping you best protected against preventable risks, and in turn, increased insurance premiums? And what seemingly unrelated industry that is also facing recent insurance premium increases can directly affect your strata claims history and your future insurance premiums? Part 2 coming soon.
Credit: Tamara Elias – www.sidekickdc.com
Five Reasons Why Snow Queen Uses Organic Grade De-Icers As Opposed to Traditional Salt.
This season, Snow Queen is entering its 13th year in the snow removal business, specifically in the Tri-Cities area consisting of Coquitlam, Port Coquitlam, and Port Moody. As well as North and West Vancouver.
One of the things we specialize in is the counter-measures against the formation of ice on roadways and walkways, which is a leading cause of personal injury during the colder, darker, and slipperier winter months. Add large motor vehicles into the equation, and the situation can quickly become dangerous, even deadly.
While most other snow removal companies use cheap, traditional salt in their ongoing efforts against ice, the de-icing agent we use doesn't have a single molecule of it. This is, and has long been, extremely important to us in our company culture, because salt, or more specifically known as sodium, has several negative effects in various environmental aspects.
Let's break it down.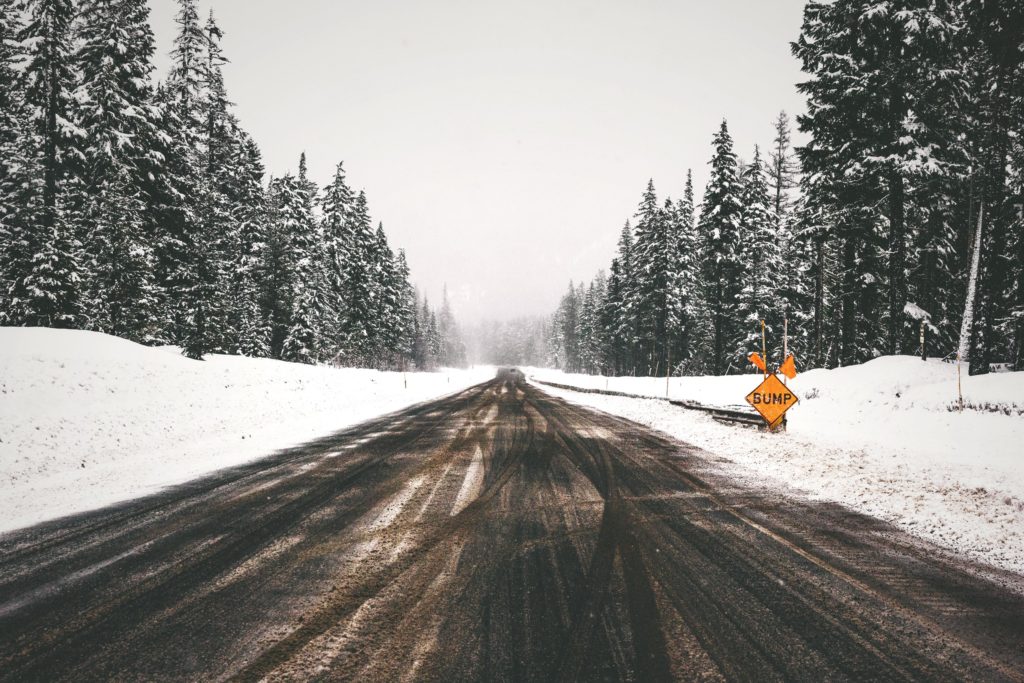 Effects of Salt on Concrete and Asphalt.
Once all that salt is just laying there, often in liquid state, it gets picked up by users of those roads and walkways. Tires of cars, trucks, and buses often spray the salt all over their undersides, along with onto other vehicles, which can then create rust (because science) which then causes irreversible, often unfixable damage to all sorts of metallic parts and pipes. Shoes can get damaged, and can easily carry salt into our homes and onto our floors and carpets. And don't get me started on strollers! Will someone think of the children!?
Effects of Salt on Users of Vehicles and Walkways.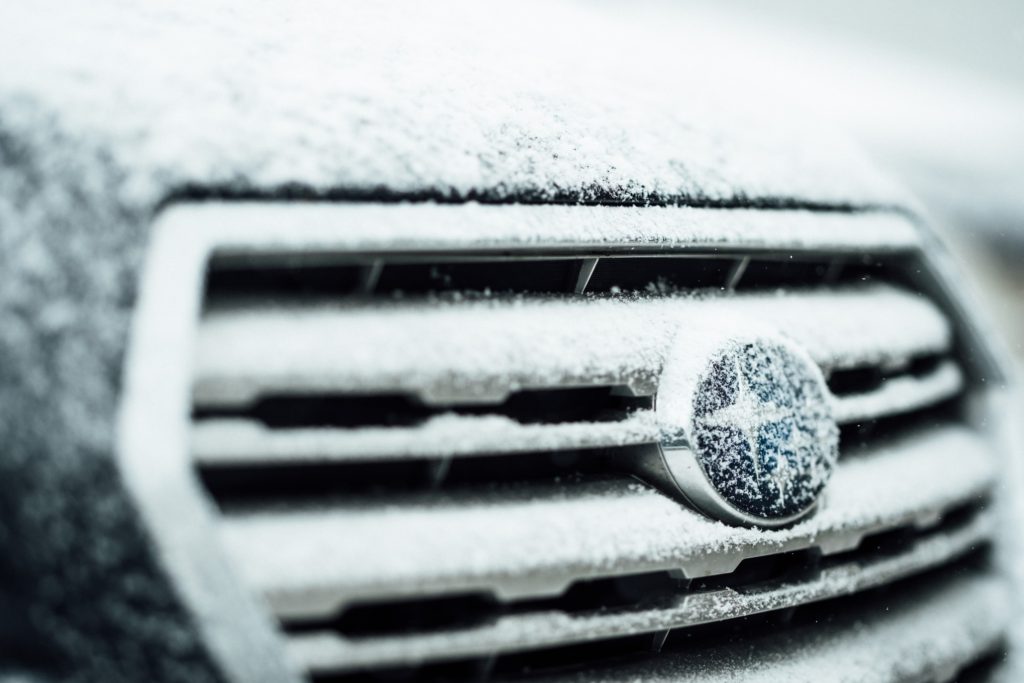 Once all that salt is just laying there, often in liquid state, it gets picked up by users of those roads and walkways. Tires of cars, trucks, and buses often spray the salt all over their undersides, along with onto other vehicles, which can then create rust (because science) which then causes irreversible, often unfixable damage to all sorts of metallic parts and pipes. Shoes can get damaged, and can easily carry salt into our homes and onto our floors and carpets. And don't get me started on strollers! Will someone think of the children!?
Effects of Salt on Greenery, Grass, and Foliage.
Let's face it; we're blessed to live in British Columbia, such a beautiful and green part of the country. Alright, maybe not so green during the winter months, but the point still stands during the other 3 months (just kidding, more like 8!) Winter eventually ends, and spring eventually begins, the green always returns like clockwork. Our cities and communities, along with the businesses and homes within it, put in a large amount of money, time, and resources into making them look great, so let's not ruin them by using long-outdated technology like salt when there are better and more environmentally friendly options available.
Effects of Salt on Pets and Wildlife.
Unfortunately, pets and other wildlife don't have the luxury of wearing shoes as we do. Although, it would be hilariously cute if they did, but that's obviously just not how it works. All that salt is getting stuck in their little (or sometimes big) paws with nowhere to go. It can sting and become uncomfortable. And pets commonly clean themselves with the one option they have, their mouths, which can often mean access to extremely unsafe levels of salt that can be ingested even without the intention to. Our precious pets and surrounding wildlife deserve better than that.
Effects of Salt on Rivers and Natural Waterways.
While salting is a thing, salt removal, unfortunately, isn't. This means that all that potentially toxic salt has to drain away somewhere eventually. During rainy B.C. weather, which as we all know we get more than our fair share's worth, many of our fresh-water sources can quickly become contaminated with higher levels of salt, meaning numerous environmental risks to fish and other local marine life.
At Snow Queen, using salt for de-icing has long been a thing of the past. We're proud to only use Canadian-made organic de-icers that are 100% made from beet extract. Yes, those maroon-colored root vegetables. They are proven to be more cost-efficient, more eco-friendly, and safer for us, our loved ones, and our pets. Dwight Schrute should be proud.
If you are a business owner, or strata manager in the Tri-cities area, or North Shore before you choose what company handles your snow removal and de-icing, consider this post and give us a tap, click, or call if you want to take the more progressive and eco-friendly route.