Employment Opportunities!
Snow Queen  is the premiere snow removal and salting company that is proudly serving the Tri-Cities area including Coquitlam, Port Coquitlam, and Port Moody since 2007! Our extended history, high level of professionalism, and quality of service speaks for itself!
As we enter our 13th season, we're expanding faster than ever. This year we are actively adding new technology to further streamline our operations and dispatching efficiency — and we're looking for additional help in all types of labor, technical, support and sub-contractor positions!
Snow Queen is one of the most professional companies I have dealt with in a long time. The way these ladies conducted their business with the emphasis on customer and staff satisfaction was phenomenal. It has been a total pleasure working with the team and I hope to be part of the future of Snow Queen as they expand their business.
I'm interested! Tell me more…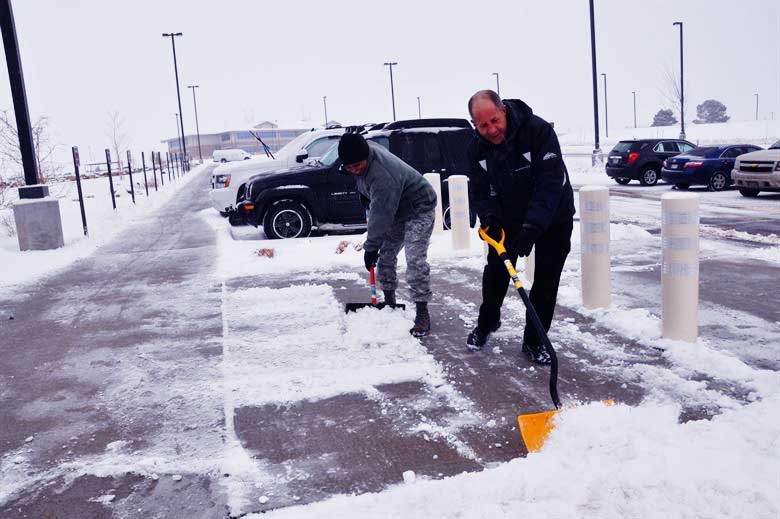 Its quite simple actually — it's entirely your choice when you'd like to work, and how many individual jobs you'd like to tackle on any given day or night.
Shifts can vary greatly based on several factors, and can start at any time (when temperatures dip below a certain temperature, or if/when snowfall arrives) with the potential up to 12 hours per day — if you dare of course!
Simply open your provided mobile app, sign and notify us so that we know you're ready to roll, and off you go when you are inevitably selected and e-dispatched for a job near you! Our technology makes the entire process streamlined using geo-location and proximity data, and is super simple to use for all parties involved! It's like the UBER of winter services, except… the pay is a lot better!
We are looking for individuals with a willingness to learn on the fly, and who take pride in the quality of their work. In returns all of our team members are highly valued, respected, and rewarded well for their hard work, dedication, and reliability. Oh and did I mention that we like to show our gratitude and appreciation to all our staff with warm meals, bevys, other incentives, and BONUSES!? Truth!
So, does working outdoors, independently and on your own hours, earning a competitive wage in the industry, while being part of a vibrant company culture that helps our city's homes, businesses, roads, and walkways stay safer sound appealing to you? If your answer is "YES!", we encourage you to inquire within and apply to be a Winter Helper below!
Expectations and Responsibilities:
As you may imagine, every successful company is only as effective as its work force, so we have a number of very important expectations in regards to the sort of responsibilities our potential employees will need to undertake. Please read through the below expectations, and be sure to get in touch if you should have any questions.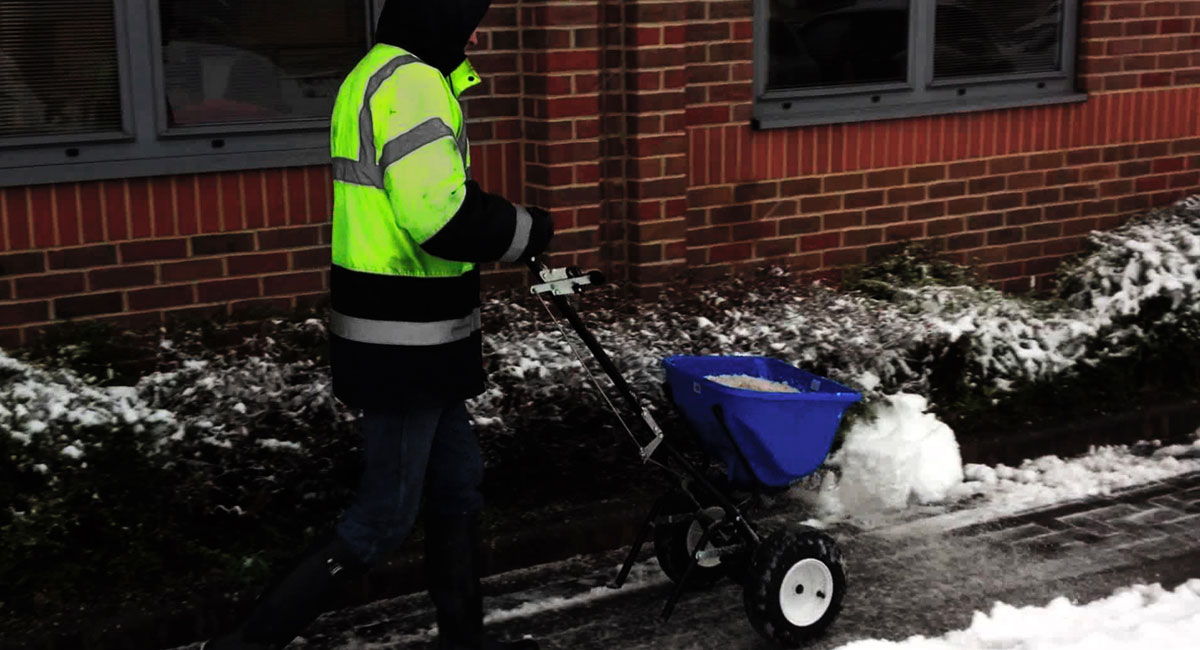 Physical strength and ability to perform occasional heavy lifting and or shoveling.
Ability to solve problems, as every job is unique in one way or another.
Ability to work in a team environment with members of varying skill levels.
Ability to work in an outdoor environment during all types of winter weather.
Ability to learn new skills and apply them on the job when needed.
Ability to follow instructions and keep and/or track accurate records of time spent per property using the provided mobile application.
Ability to deal with clients with the utmost professionalism and integrity at all times.
Must have a valid driver's license, if the job/shift requires the use of a motorized vehicle.
Have Questions? We have answers!
How often do we get paid?
Management and Operators get paid monthly via EFT, while shovelers get paid weekly via e-transfer.
As a shoveler, how many hours can I expect to work?
Our business is just as unpredictable as Mother Nature. This is not a cookie cutter 9-5 gig. We roll with the punches as she throws them and are ready for whatever snow, ice or freezing happens. We have a bonus structure in place with prizes and incentives to motivate you to work as much as your heart desires… and body can handle.
What is the company culture like?
It is like teaming up with friends and family to make a killing together over the winter, and thriving off the adrenaline you get actively battling mother nature! It's crazy, and it's fun, but it's definitely not for everyone. If you get excited about making a ton of money with a squad of bad-asses that tackle the snow while everyone else sleeps, Snow Queen is for you! You're likely to see the Snow Queen herself spontaneously handing out hot chocolate, coffee, pizza and bonuses for your dedication and hard work.
What hours will I work? What time of day will I be dispatched?
Snow typically accumulates in the colder hours which tends to fall in the evening, overnight and morning. Although, we have had stretches of ongoing snow throughout the daytime as well. Shovelers are asked to be on-call 24/7 and have options to sign in as active when available to work.
Will I be paid overtime after 8 hours?
As contractors, Labour Standard Act does not apply. All work hours are performed on a volunteer basis, and could very well exceed 8 hours in a 24 hour period. The snow season is short in BC, so let's make as much money as possible while we can! That said, we also guarantee 2 hours of pay per call-out.
What makes Snow Queen different than other winter service companies?
We have one of the largest shovel squads in BC. We have an outstanding reputation for service, communication, integrity and compliance. Every member of this management team has shoveled, and done the jobs we ask you to do!
How does one get dispatched to an available job?
We are a fully automated and technologically modernized snow removal company and all dispatching, tracking and logging is done with our Snow Queen mobile app.
What do I need to work as a shoveler?
You will require a vehicle that is capable of commuting in the snow and a truck with 4x4 for higher elevation dispatches. A smartphone with an active data plan is a necessity due to the geo-location technology we use for dispatch and tracking. You also need your own approved snow shovel (minimum is 24 inches wide). And lastly, you will need to provide your own warm weather resistant clothing, footwear, and anything else you may need to stay dry and warm.
You DO NOT need any winter weather experience to apply.
If you've done landscaping, roofing, painting, stucco, concrete, masonry or any other seasonal work before, this can be a perfect fit for you! Most outdoor work is typically done in spring, summer, and fall, leaving winter typically much slower and with abundantly less opportunities to earn a pay cheque. A winter position with us can be a seamless and friction-less process, helping fill that gap, and can be undertaken over many years as we grow, optimize and expand.