New Developments and Difficult Weather Patterns
Langley, British Columbia is a rapidly growing city. As new developments spring up, the need for efficient snow removal increases. Unfortunately, the weather in Langley can be quite unpredictable and sees significantly more snow accumulation than other cities in the Lower Mainland, and this creates unique challenges for snow removal crews. We will explore the challenges of snow removal in Langley and discuss how new developments will struggle to find professional winter services.
Langley is divided into two municipalities, The Township of Langley, and Langley City. With a combined area of 318,000 square kilometers, and a combined population of 170,000+ residents.
A City Understaffed.
In April 2021, a massive condominium blaze in Langley's neighborhood of Willoughby reignited concern over the fire department's staffing shortages, with only 18 on-duty firefighters available on any shift, serving a territory of 308 square kilometers. The Township of Langleys Fire Department is continuously challenged to maintain "minimum personnel." What does this have to do with snow removal in Langley?
Similarly, Langley could be facing a shortfall in snow removal services that provide a service quality that ensures customers stay out of liability. Langley is home to some of the most demanding commercial properties and retail stores. Willowbrook Mall, owned by QuadReal Property Group and located in Langley, is one of the Lower Mainland's largest malls and is surrounded by a slew of other commercial properties.
With all these large retail properties, the demand for commercial snow removal in Langley has always been high. However, with the growth that Langley is experiencing, like the Willoughby neighborhood, with more than 52 condo complexes and townhomes under construction, the question remains will Langley have adequate winter services for all existing and new developments?
Business owners in Langley should not be concerned about commercial snow removal. With several professional snow removal providers servicing both commercial and retail organizations, combined with slower development growth for commercially zoned land, compared to residentially zoned land, commercial properties looking for winter services will not have trouble.
However, new owners of condos or townhomes should be concerned and prepared for challenges in securing a professional snow removal contractor. It is common for a snow removal provider to prioritize commercial properties, over residential strata, or not offer service at all to residential strata.
Why the priority for commercial properties
Why do certain winter management companies prioritize contracted commercial & retail businesses, over residential strata properties?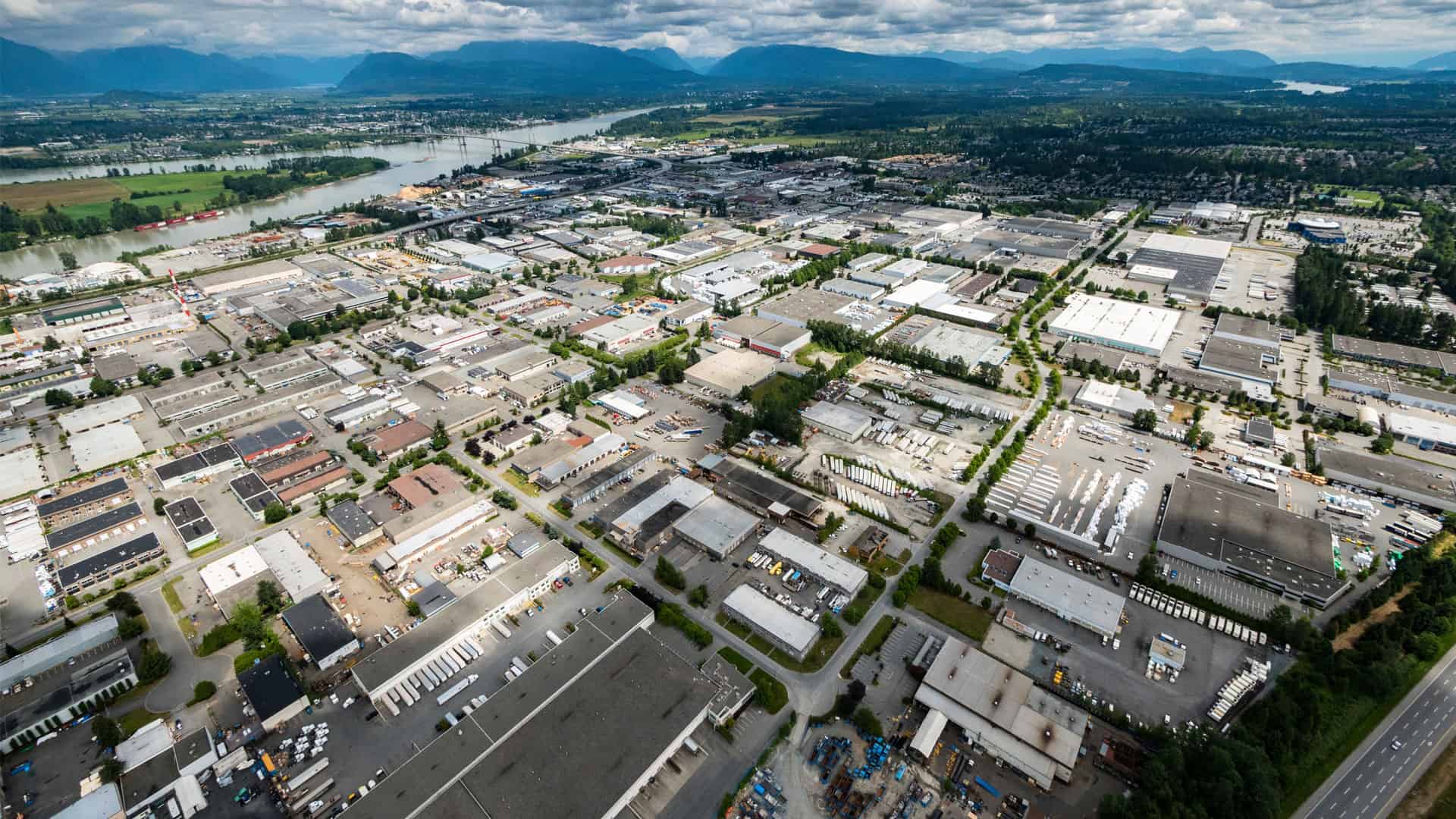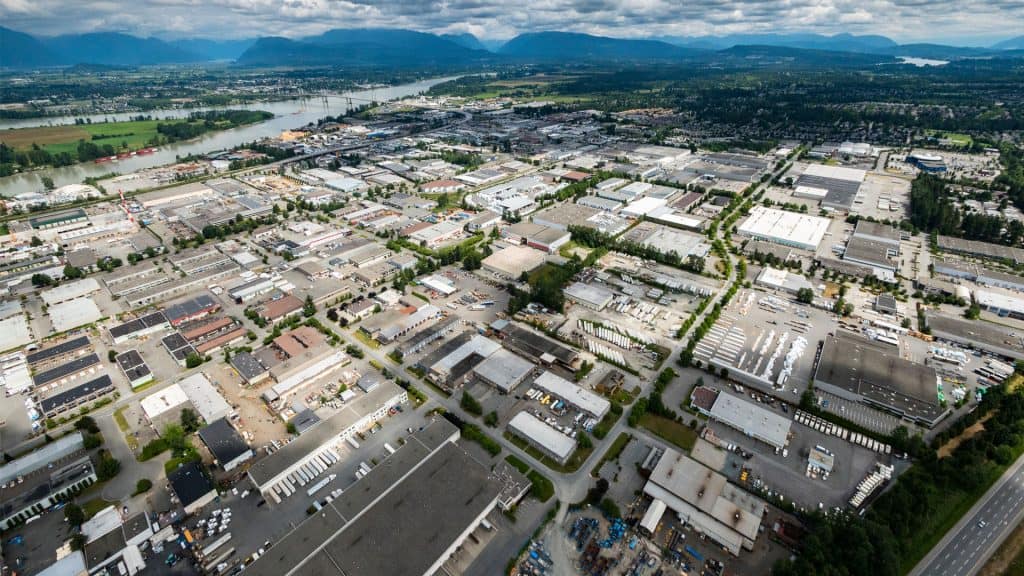 It is simply a matter of liability and budget. Commercial and retail properties, with a greater amount of foot traffic and a diverse range of industries from health care to foodservice, hold greater risk for the contracted service provider, necessitating more attention and resources. The importance for customers to be able to safely access businesses, along with the high exposure for lawsuits; Commercial properties have a larger budget for reliable, professional, and efficient snow removal and ice management services.
With a surge in new development, Langley has seen in recent years, with more condos and townhomes being built. This presents a unique challenge for snow removal companies that may offer residential strata services, as the layout of these newer developments can be quite tighter than older, more spacious developments. It can be a challenge for snow removal crews to clear sidewalks and store piled snow, as well as navigate large plows through tight townhome developments.
Not only is accessibly an issue, but for a snow removal company in langley that isn't prepared to service both commercial and residential properties, it is a sensible business practice to concentrate on the commercial side of winter services, as residential strata have considerably smaller budgets compared to a large commercial property, while still exposing the provider to considerable risk. For these reasons, many snow removal providers will not offer service to residential strata or prioritize commercial properties over them.
Snow Queen uses a condensed zone system with specifically allocated resources to provide priority service to both commercial, and residential strata properties looking for snow removal.
If you're a new property owner in Langley, we recommend contacting us for snow removal services.
The Weather Challenges of Langley
The weather in Langley can also be quite unpredictable during the winter months. On average, Langley sees an average of 8 inches of snow per year, January being the snowest month. along with an average low of -0.3c. Langley often sees more occurring, and greater accumulation of snow compared to other areas throughout Metro Vancouver, which make it difficult for snow removal crews to keep up.
The most difficult weather challenge facing snow removal crews in Langley is microclimates. These microclimates can deliver anything from freezing rain to hail and sleet, to blizzard-like conditions over a small block or multiple neighborhoods. One property could be experiencing a heavy snowstorm, forcing snow removal crews to return several times in the same day to clear snow, whereas another property 3 blocks away, could be clear and sunny.
What is a microclimate?
Microclimates are any climatic situation (Thunder Storm, Hail, Snow) in a small location, within a few meters or less.
How to combat microclimates in snow removal?
For a winter service company that is not utilizing advanced 24/7 site monitoring, microclimates make it very challenging to try and forecast snow removal needs. Needless to say, this can be a very costly and time-consuming process for a snow removal company. It is important for snow removal companies to understand the microclimates that exist in their service area and factor this into their forecasting process. This will allow them to allocate resources more effectively, optimize routes and mitigate customers' liability appropriately.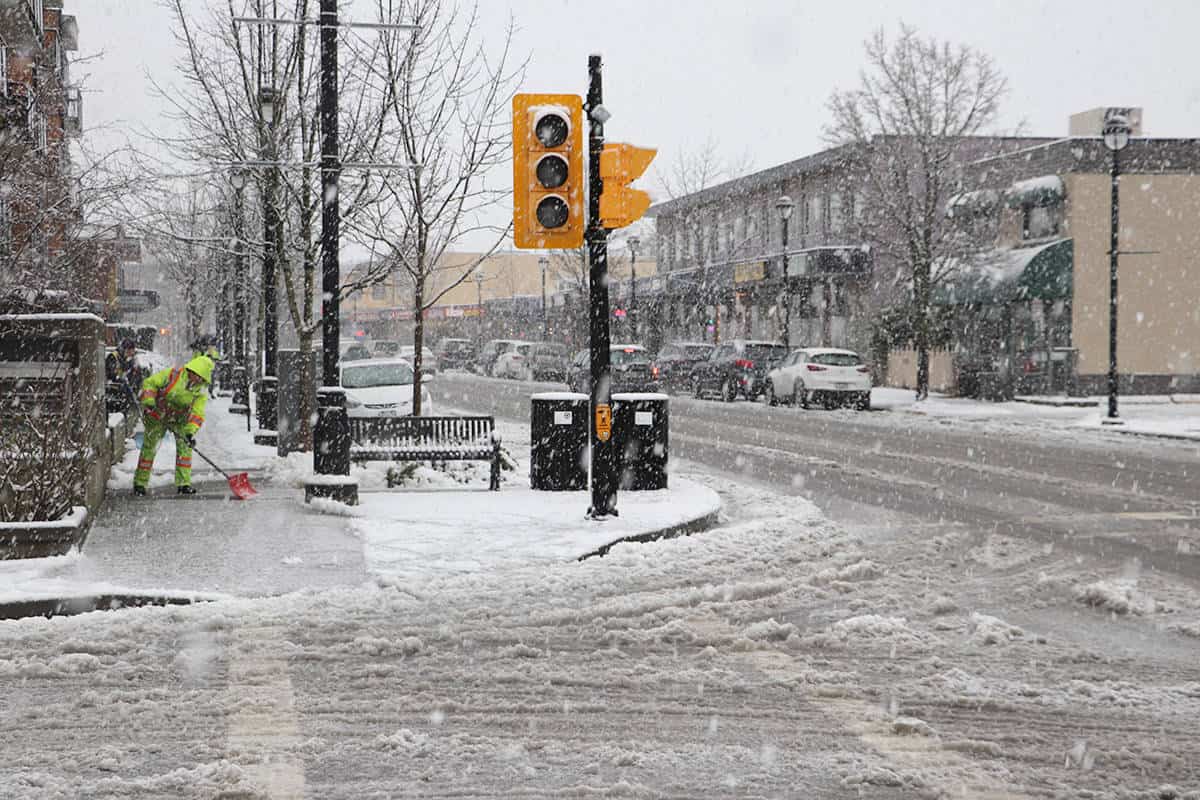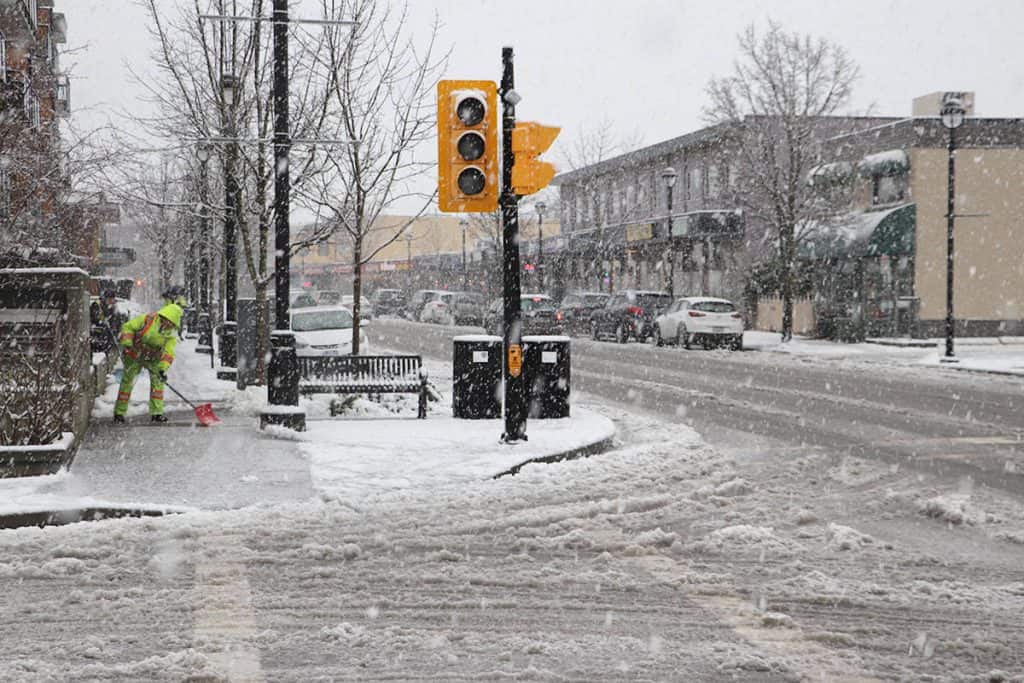 A professional snow removal company that utilizes a site-monitoring technology, such as Snow Queen's SNOWCast, and incorporates detailed temperature, radar, and site condition alerts will be able to monitor conditions on your property with ease and efficiency, allowing them to respond to difficult weather patterns that may put the property into liability.
Conclusion
No matter the challenges for snow removal in langley, a professional snow removal company with the right equipment, and technology can make the process easier. With detailed alerts and regular site monitoring, difficult weather patterns won't stand in your way of a clean, snow-free property.
With the possible shortfall for residential strata snow removal services, strata's should secure a professional winter management company earlier in the year, as many other strata councils look for reliable and affordable snow removal services. With a little preparation, you can rest assured that your property will be taken care, and out of liability.
If you're searching for highly recommended commercial or residential snow removal services in the Township of Langley or Langley City, call Snow Queen Winter Management at (604) 359-8895 or fill out an online quote request.
Like any service company, it is critical for the longevity of the company to create a reputation of providing outstanding customer service. Although at times it may feel you have done everything possible to provide outstanding customer service, yet, somehow still fall short of offering a truly memorable experience when providing snow removal services. So how can you deliver above and beyond what customers expect?
During our tenure in the winter management industry, Snow Queen has built a reputation for delivering exceptional snow removal services to Vancouver. It has become our mission to not only ensure our customers have a positive experience when doing business with a snow removal provider, but successfully elevate other snow removal companies in Vancouver to conduct their customer service practices in a professional, and integral manner that will raise the bar industry-wide.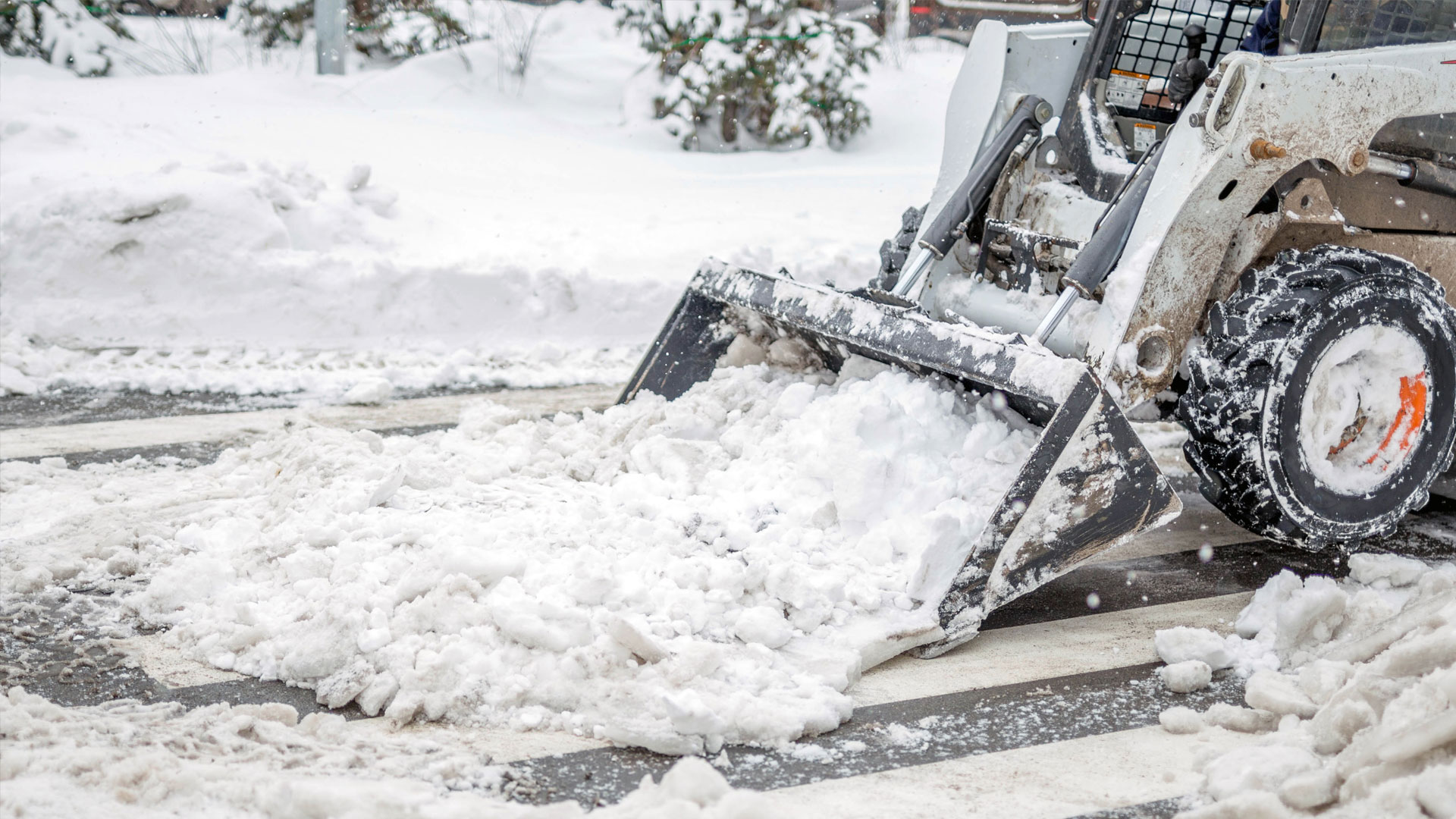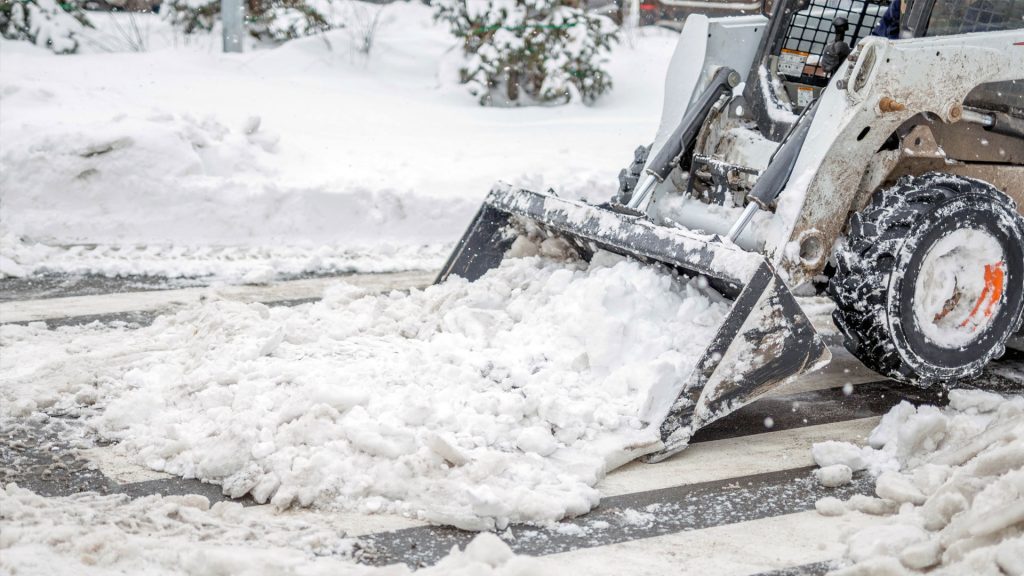 After years of providing snow removal and ice management services to Vancouver, we have refined our customer strategy, we've discovered that providing remarkable service is simply a three-step process: Answer calls and emails during significant weather events, show up on contracted properties, every time, and always perform quality control using our proven quality guidelines.
Let's dive into each one of these steps further to see why they continue to set Snow Queen as a snow removal provider.
Communication
We believe to build a reputation of outstanding service starts with a clear line of communication between customers, and service provider. To do this, you must respond to customer calls and emails as quickly as possible, especially during active snowfalls. A professional snow removal provider will have a dedicated customer support team, to prioritize customer communications, and make sure that no customer is ignored. Every winter service company also has to acknowledge that snowstorms can create anxiety for snow removal customers, and the best way to ensure peace of mind is simply to have staff answer the phone.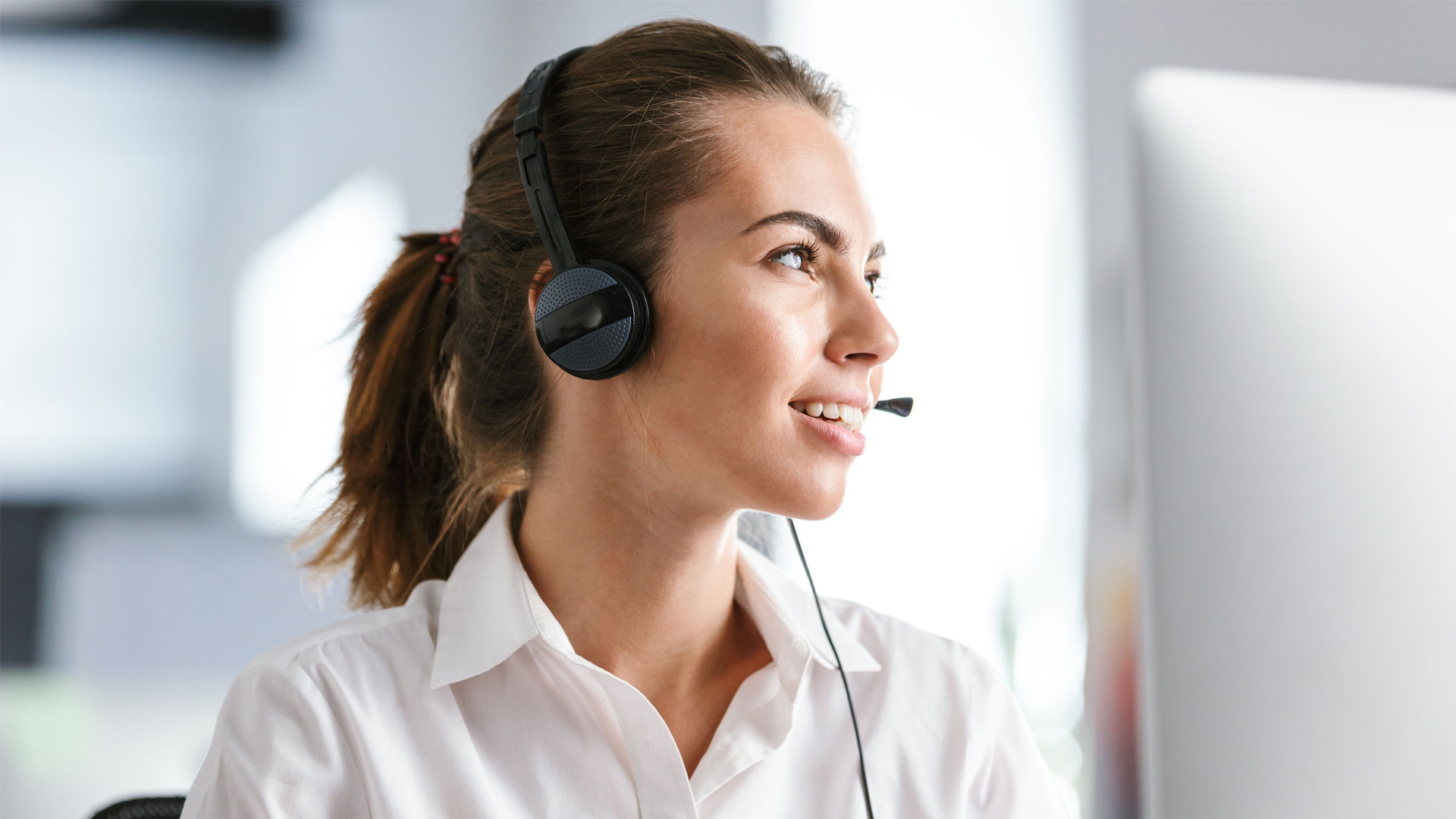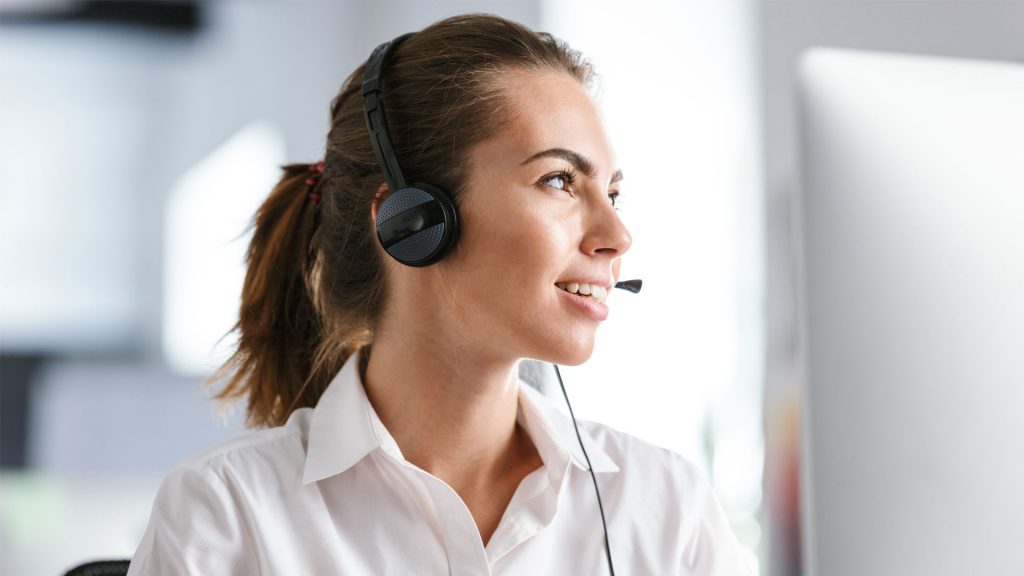 An Industry ripe with overpromise
Unfortunately for customers, the snow removal industry is ripe with companies over-promising, and under-delivering. Providers that maintain snow removal services in Vancouver, run the risk of overburdening themselves by taking on too many contracts without having adequate resources, to balance out the high cost of running a snow removal business in a region that has unpredictable winter weather patterns. When a winter service provider overburdens themselves, the result is the customer ends up getting ghosted, and being left at risk of a slip & fall.
The second pillar of our customer service, and snow removal strategy is to under-promise, and over-deliver. As a professional, and reputable snow removal provider, Snow Queen has strict service capacity guidelines that ensure we have the resources required to provide services in a timely manner that keeps our customers out of liability. If a snow plow arrives late or does not arrive at all, it not only negatively affects the experience for the customer, but it puts the customer and the snow removal provider into liability.
Quality Control
The third pillar of delivering exceptional service is quality control. Quality control is crucial, for not only providing a positive customer experience but making sure the customers property is tidy and winter-related risks are mitigated.
Routine quality control inspections highlight any issues immediately upon completion of snow clearing services. These inspections include sending photos or videos back to operations, along with a report. For liability purposes, a snow removal provider should conduct routine QC inspections on its properties, but also ensure that snow removal crews are performing tasks to quality standards.
Core Fundamentals
These core fundamentals have elevated customer satisfaction levels exponentially for Snow Queen.
Our winter management services are focused on delivering exceptional service, and creating a remarkable customer experience; If you're ready to elevate your snow removal game plan, give us a call today at 604-359-8895 or contact us online.