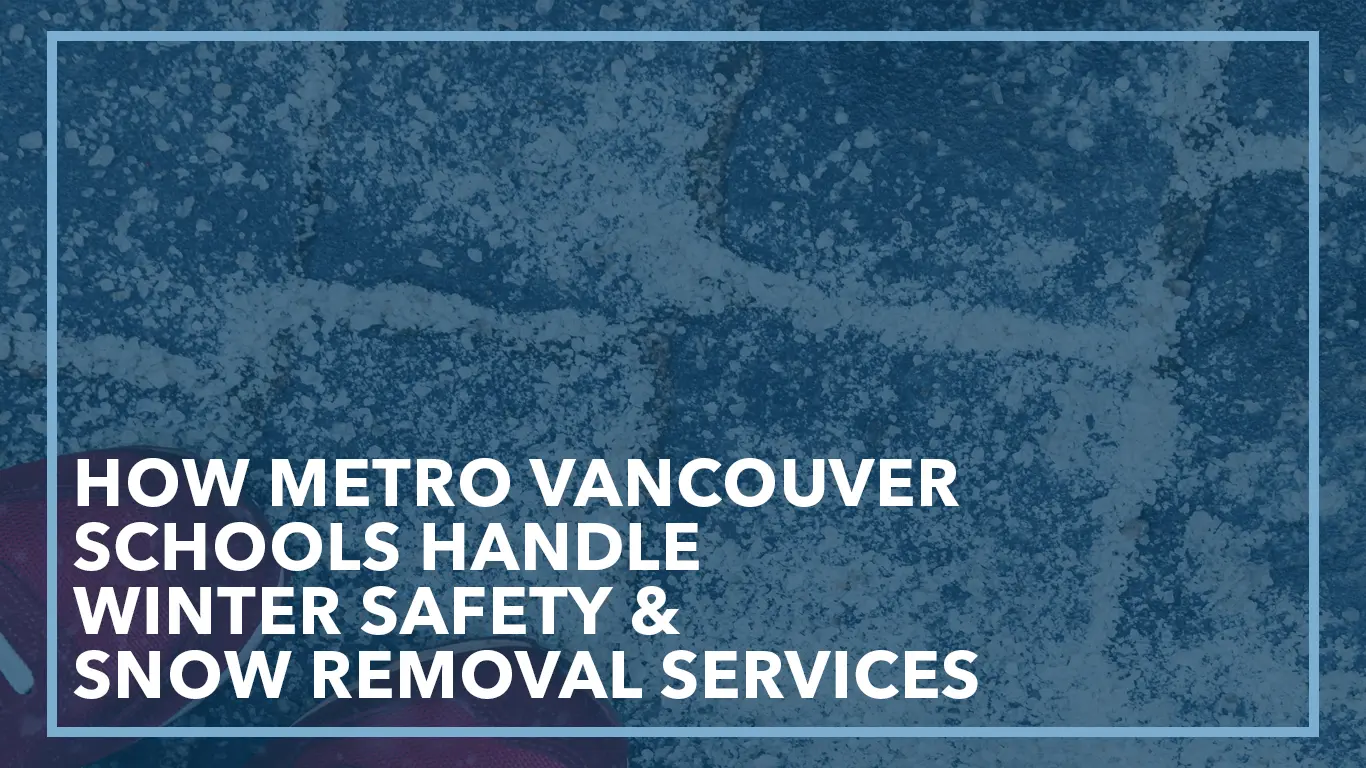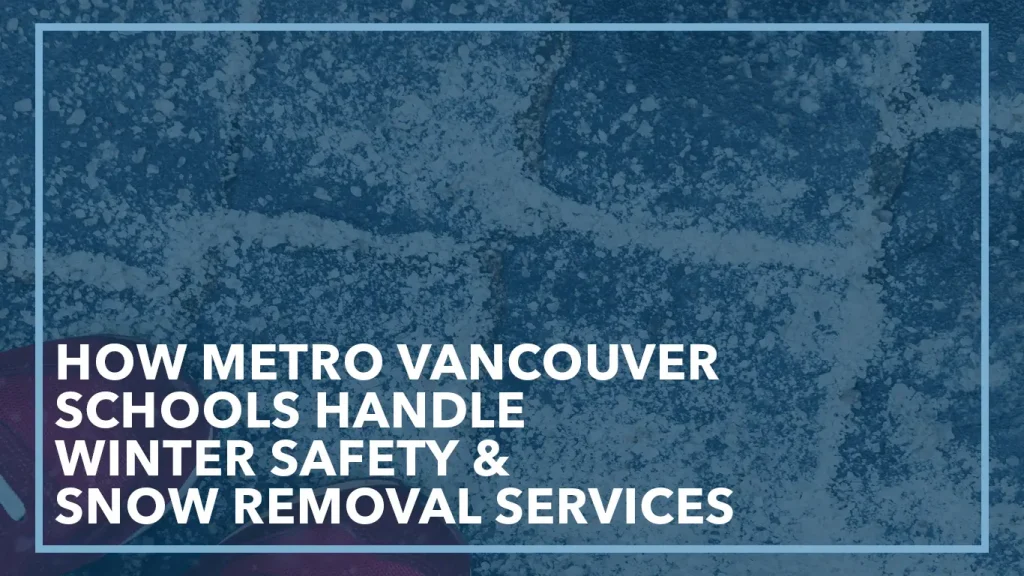 As the kids return to school, one of the last things on your mind, if at all, is snow & ice. But don't worry, it's on our minds!
With school district budgets squeezed, adequate funding for winter services is not typically a top priority. However, snow & ice don't care about how large or tight your budget is; the danger of a child slipping and breaking a bone, or worse, is still present.
With tight educational budgets, school districts have a tendency to choose the lowest bid for winter services, or perform the services in-house, which both approaches come with their problems. Both scenarios typically lack the due diligence that proper winter management and liability mitigation require.
The lowest bid isn't usually the best bid.
School districts are often under a lot of pressure to find the lowest bidder for services like snow removal. This can lead to a lack of care and attention, as the district is more concerned with saving money than making sure the job is done correctly. This can be especially dangerous when freezing temperatures and snow arrive; icy roads and sidewalks can lead to treacherous conditions for children and staff.
School districts need to choose a professional snow removal contractor who has valid Commercial General Liability insurance with a snow removal policy, well-maintained equipment, and policies that will ensure the job has been completed correctly. The unfortunate reality, however, is that snow removal insurance, well-maintained equipment, and procedures guaranteeing quality work and a safe environment are costly.
Professional Snow Removal vs Maintenance Crew
In recent years many school districts are choosing to perform de-icing themselves with their own maintenance crews. While contracting out strictly for snow removal services, can be a more affordable option, as the district doesn't have to pay for a professional company's ice management services. However, it can also be riskier and comes with its challenges.
Lack of Training
Maintenance crews may not have the expertise in de-icing & anti-icing agents, and the proper application of de-icing materials to ensure school grounds will be ice-free. The lack of adequate training and education around proper de-icing techniques leaves students, teachers, and staff members vulnerable to potential injuries.
Is it worth it for professional snow clearing companies?
Many school districts, such as Vancouver, have decided to contract out winter services; however not include de-icing as part of their winter service agreement and rely on their own maintenance fleet to provide de-icing services for a relatively lower cost.
School district winter service agreements come with many clauses that expose a winter service company to extreme liability risk. One of which is the lack of de-icing; despite not directly providing ice management services, the company is still at risk of being liable for any slip & fall that may occur. It is also incredibly difficult to justify the operational burden of dedicating equipment and labour towards properties that may or may not ever need snow removal.
A company providing snow removal in Vancouver will find it far more lucrative to snow plow parking lots or snow shovel sidewalks lots than clear snow and ice from a school during a snow event.
The result is that most professional snow and ice management companies are simply not interested in providing services to school districts.
What can school districts do?
The elementary solution is to increase the budget for snow removal & salting services; however, with school districts throughout Metro Vancouver clawing for additional funding, that isn't realistic.
We recommend school districts hire a professional winter service provider to provide consultation services to improve their liability mitigation strategy.
What can parents do?
Parents need to inquire about their child's school district's winter liability mitigation strategy and advocate for professional winter services since no parent wants to receive a phone call informing them that their child was hurt as a result of something that could have been easily avoided.