Businesses in Langley and the surrounding areas often have to contend with snow during the winter. It can be a real problem for businesses, as they may see decreased foot traffic or even closure due to an accumulation of snow. A professional snow removal company will make sure that your business is open and ready for customers, no matter how much snow falls!
In this post, we will discuss the bylaws and legalities of snow removal for businesses, the benefits of contracting a professional company, tips for choosing a reputable service provider, and options for snow removal in Langley.
Why should a business consider snow removal services?
Winter is here and with it the possibility of snow. While a little snow can be beautiful, too much can cause major problems for businesses. That's why business owners in Langley should consider contracting a professional snow removal company during the winter season. Even a trace of snow might seriously impact businesses, such as fewer customers, preventable accidents, and even outright closure.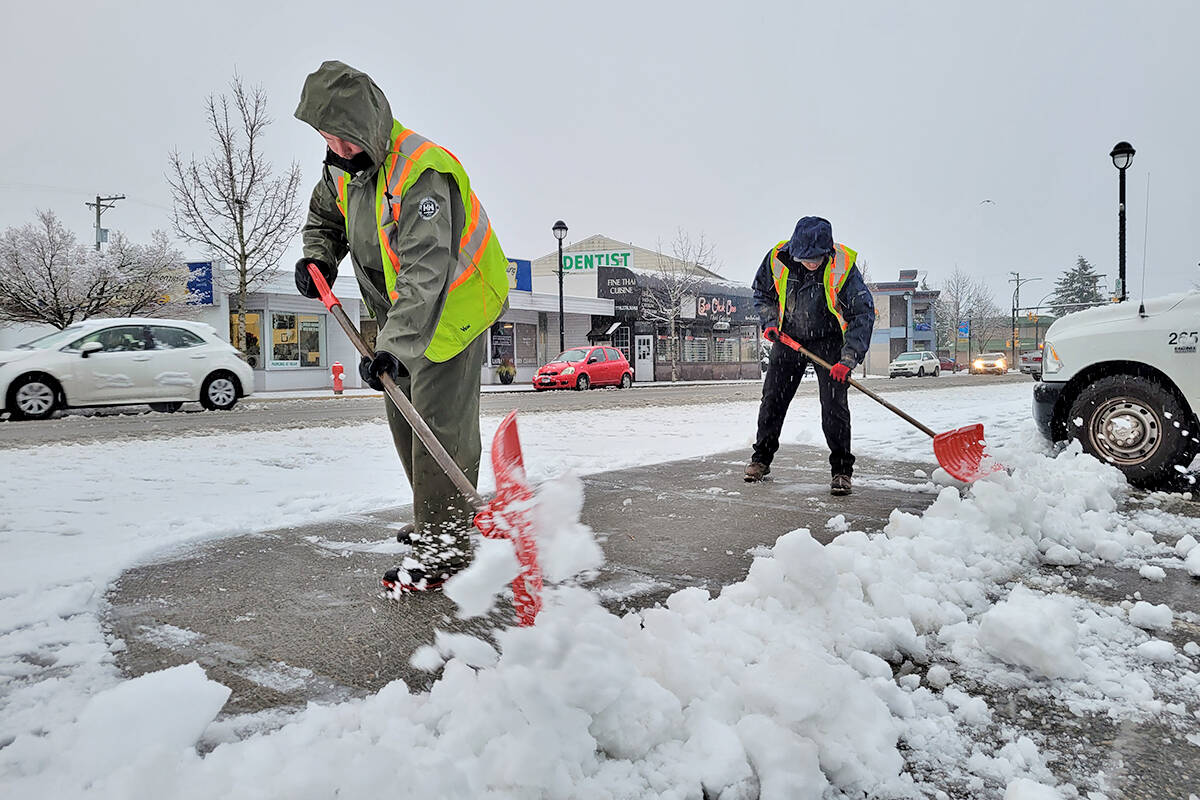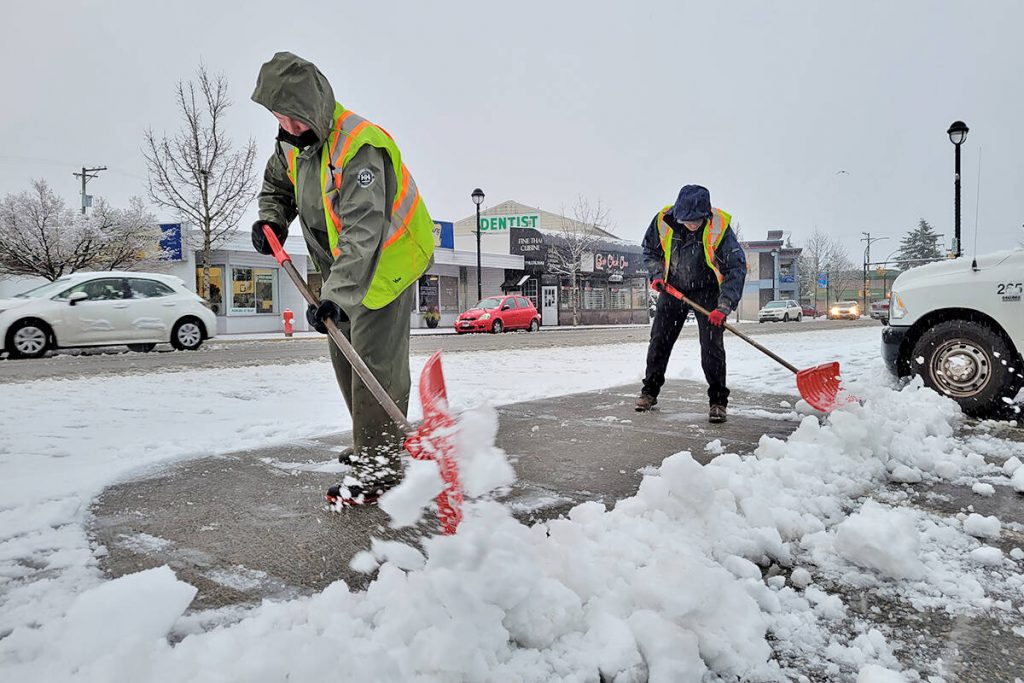 When it comes to snow removal, there are a few things to consider. First, businesses need to be aware of any bylaws or regulations regarding snow removal in their municipality. Some areas require businesses to clear sidewalks and parking lots, while others prohibit the use of salt or other chemicals on public property.
Businesses should also be aware of the potential liability risks associated with snow and ice. If a customer slips and falls on your property, you could be held liable. This is why it's so important to have a plan in place for dealing with snow and ice.
Finally, businesses need to consider the impact that not removing snow and ice will have on their operations.
Bylaws and Legalities for Businesses
In Langley, there are a few bylaws and regulations businesses need to be aware of when it comes to snow removal. As per the Township of Langley's Highway and Traffic Bylaw, No. 4758. Properties zone commercial or industrial are responsible for clearing their sidewalks of snow and ice by 10:00 AM the same day.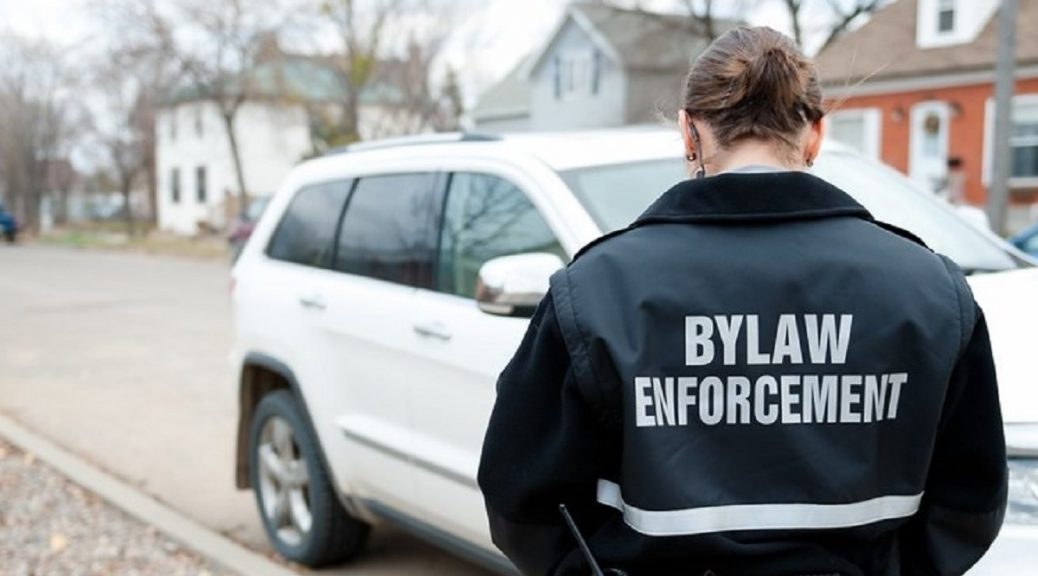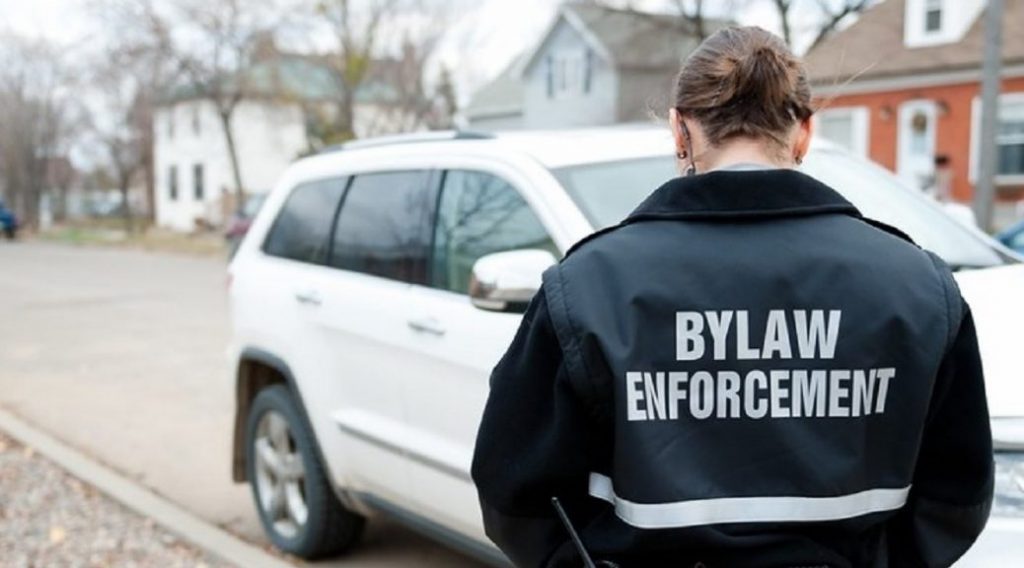 This is not to be confused with residential requirements of clearing snow and ice within 24 hours of snow accumulation. Confusion between the two bylaw requirements can result in a business being fined.
For a business, the legalities of snow and ice are far more complex, and important than the snow removal itself. A 2022 BC Court of Appeal ruling found if an individual slips & falls on a homeowner's property, the homeowner does not owe a "general duty of care to take reasonable care with respect to the removal of snow and ice from sidewalks adjacent to their property.". However, it has been established that businesses are the exception.
Businesses that fail to clear a portion of the sidewalk they effectively use as a corridor to bring customers into their store, may be held liable, as they would be considered an occupier of public space.
As the precedent for what a "portion" is, of a business's property has yet to be set in court, this leads to a legal grey area in terms of snow removal. The best strategy to safeguard your business is to consult a professional winter service provider that is able to offer an expert opinion on the legalities of winter.
The benefits of contracting a professional company
When it comes to snow removal, professional services are always the best option. There are several reasons why business owners should consider contracting a professional company:
Expertise: A professional service provider will have the expertise and experience to deal with any conditions winter may deliver while limiting your business's risk of personal injury lawsuits. They will have the proper equipment and understanding to operate it safely and efficiently.
Time: A professional winter service provider will be able to remove the snow quickly and efficiently, allowing your company to resume operations as soon as possible.
Safety: Improper snow removal may result in very hazardous situations if not done carefully. A professional company will have the training and experience to do the job correctly, so that you, your employees, and customers are able to access your business establishment worry-free.
Reliability: A service provider that is professional will be able to provide reliable snow removal services, even if in the worse winter conditions.
Tips for choosing a snow removal service
When it comes time to choose a snow removal service, there are a few things to keep in mind:
Experience: Make sure to choose a service provider that is experienced in dealing with snow, and understands the risks your business faces during the winter months.
Equipment: Make sure the company has the proper snow removal equipment, in operating order to meet the requirements of your property, with an adequate EPR (Equipment to Property Ratio) Ratio.
Safety: Choose a company with a clean safety record and proper insurance coverage for snow removal. A professional provider will have policies and procedures in place to ensure that your property is properly cleared and left in a safe state.
Price: Get quotes from several different companies to find the best price for the services you need. A low quote may indicate that a provider does not have the experience or expertise in winter services and may put your business into liability.
Snow removal services in Langley
There are a number of reputable companies in Langley that provide winter services, from small to large. With over 30 years of experience, Snow Queen is one of the most reputable snow removal and ice management companies in Langley. We offer our winter services to commercial, retail, and industrial businesses, providing customized service, and liability mitigation strategies to high-traffic properties. Our dedicated Langley service yard allows us to provide quick and efficient snow removal and salting services.
In summary
Snow removal is a vital service for businesses during the winter season. A professional snow removal company can help you avoid personal injury lawsuits, clear your property quickly and safely, and provide reliable services no matter what the winter weather conditions are like. When it comes time to choose a snow removal company, make sure to consider the company's experience, equipment, safety record, and price.
Frequently Asked Questions
How do I know if a company is reputable?
A reputable winter service provider will be willing to provide you with an up-to-date copy of their insurance policy. A reputable provider will be associated with a winter service organization such as SIMA or ASCA.
How can I ensure my property is safe after the snow has been removed?
A professional provider will ensure their ground crews understand the scope of work, and service area extensively, while also documenting completed work.
Will the provider clear my sidewalks and parking lot?
A provider will only clear what they are contracted to clear based on a service area scope. However, a professional service provider will explain to the customer the risks involved with not servicing a particular area. It is common practice for a provider to be contracted to clear sidewalks and parking lots.